Sally Celebrates One Year of Success
October 30th, 2008 is the day I wrote my personal contract to be committed to the principles of the Fit Yummy Mummy lifestyle.
I meant every word of it and truly believed with tears in my eyes and emotion welling up in my heart, that this was MY TIME. This was MY TIME to truly get my life and body back better than ever.
I never could have imagined what a sincerely transformative experience this would be, from the inside out. If the changes were only on the outside, the possibility of the changes lasting would be very slim, as statistics show.
I turned 46 last February and it was my first birthday since I was in my 20's that I was actually excited about being a year older!
I no longer fear old age! I'm proud of my age!
I'm excited for the possibilities of who I will become in the years to come. FYM has given me the tools I need to get into the best condition of my life and to keep on improving with time! I am continually reaching my goals and setting personal bests and there is no end to what is possible!
I love to welcome newcomers into Club FYM by saying, "I hope that you will find all the information, support and encouragement you need to achieve the life and body of your dreams!" I say that because that sums up what Club FYM is all about TO ME. All of that is here, and more.
I'm not just changing my body, I'm changing my life.
Sally's Difference Makers
A fitness expert said that you need five elements to a good fitness program. The first three are basic: Resistance training, Quality cardio and Supportive nutrition.
1. The Fit Yummy Mummy Lifestyle System

FYM provides the 1st three elements. There is so much solid information at our finger tips. Holly cuts through the fluff that flies around in the media every day and points us in the direction of WHAT WORKS.
2. Fit Club
The next two elements are harder to come by and can make or break your success and your ability to stay with a fitness program with consistency.

They are:

- Information, inspiration and motivation

- Support from other highly motivated peers
ClubFYM embodies all five of these elements, but Fit Club does to a higher degree. It's that extra that makes all the difference.
My goal is to get my body back, better than ever. That's a pretty ambitious goal, especially when you realize, who wouldn't want to get their body back better than ever? It's a pretty tough journey with so many obstacles and temptations along the way.
Many never make it. I don't want to be among those who don't make it. I want to be one of the few who achieve the life and body of their dreams.
In order to do that I need a lot of support and information and inspiration and motivation to give me the energy I need to get up each day and do the work. Fit Club gives me that.
First of all, when my package arrives every month, it's like Christmas! I get my DVD with the new workout for the next four weeks. I get a newsletter with articles and featured FYM's, recipes informative news and always motivation and inspiration!
Working out with the DVD is like having Holly there with me coaching me through everything.

There is the 'Learn it' segment with a breakdown of each exercise in the super set with how-to's on how to modify the moves up or down, and any tips and strategies. In the actual workout, Holly is telling me what muscle I am working, reminding me what to watch for and encouraging me all along the way. Often there are bonus lessons on the DVD. Holly truly is my trainer and coach since I have been a member of Fit Club.
3. ClubFYM

The support and encouragement from Holly and the FYM community is indescribable.
Studies show that the failure rate for those who have support is greatly diminished. Whatever the studies say, I know it's true that what Club FYM offers in the way of support and encouragement is magical. It's the secret ingredient.
And while I've been here at Club FYM changing my life and my body for the past year...
I've removed 25 pounds and a total of 64 inches!!!
Thank you, Holly! And thank you to all the ladies at Club FYM who are changing their lives and bodies and spurring me on into a very beautiful future!
~Sally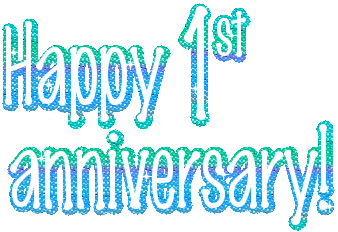 Sally! You have been a source of inspiration since day one Sally! I am so proud of how far you have come and look forward to continuing to share in your transformation journey!
Connect with Sally in the Forums ~ Here's How...
1. Search for Sally's posts - type "Sally" in the search box for Author.
2. Follow her Fitness Journey. She updates one of many discussions in the forums - here is her Fitness Journey Journal.
PS - Sally not only shines by sharing her transformation, but sets a wonderful example of how to stay connected to your support group and how to use the forums to get the MOST out of your online FYM experience - and she has done this from day one!!!
Join in on this celebration in the forums!
>>>Celebrating Sally's Anniversary
Celebrating An Anniversary?
Let's Get You Featured!
Tell Holly About My Anniversary


© 2014 clubfym.com. All Rights Reserved. Reproduction without permission prohibited.